Revealed: New WordPress Virus That Is Infecting 76% of WordPress Sites, And How To Find Out If You Are Infected…
PLUS: The 7 Steps You Can Take Right Now To Lower Your Chances Of Having Your WordPress Site Erased By Hackers...
Dear Wordpress Blogger,
Did you know that computer hackers are writing malware for WordPress, and are destroying over 30,000 WordPress sites per day?
Each and every single day new exploits are discovered for WordPress. That means there are new exploits for the very software that you are using right now.
Are You Using Any Of These Plugins With Known Vulnerabilities?

- MailPoet – A New Exploit Allows Hackers To Send Tons Of Spam
- WP Touch – Hackers Can Use The Upload Feature To Install Their Own Software
- Last-FM Rotation – Security Hole Allows Hackers To Read Your Configuration Files
- All Video Gallery – Lets Hackers Gain Entry To Your WP-Admin Panel
- HDW Player Plugin – Recently Discovered Exploit Can Erase Your WordPress Database
Each of those plugins I mentioned above have a serious security flaw that will allow hackers to gain control over, and even destroy your WordPress website. In fact, there were more than 50 new WordPress security holes discovered, just last week!
You generally won't find out about these vulnerabilities until it is too late. You'll find your WordPress site has been hacked, and all of your hard work and investment disappears in an instant:
FACT: 76% Of WordPress Sites Will Get Hacked At Least Once Per Year
FACT: Over 30,000 WordPress Sites Are Hacked Everyday
FACT: New Exploits Are Written By Hackers For Your Version Of WordPress
FACT: Most WordPress Admins Do Not Have A Disaster Preparedness Plan, And Do Not Make Daily Backups
The only real way to defend yourself against the steady onslaught of hackers is to be prepared, and have a crisis plan you can instantly put into action…
This "Crisis Plan" Saved My WordPress Site…
Always Keep WordPress And All Plugins Up To Date – Never let your WordPress software get outdated, because this allows hackers to gain control using known exploits
Never Use Server-Side Install Scripts - Did you install WordPress using Fantastico or Softalicious? These installation scripts leave your site vulnerable to hackers. Always use the "Famous 5-Minute WordPress Install" guide
Always Remove All Of Your Unused Plugins & Themes – Keeping unused software on your WordPress blog is just one more 'open-door' for hackers to use, and old software might also interfere with new plugins, causing your WordPress site to crash and become unusable
Always Limit Login Attempts – hackers use other software (called bots or robots) to try to gain access to your administrator accounts. Limiting login attempts will prevent bots from repeatedly trying to "break in."
Improve Your Password Security, Today – Weak passwords are a hacker's dream; change your passwords frequently; use numbers, symbols, and letters. Make your passwords more than 10 characters long
Make Regular Backups Of Everything – Backing up your site once a month is not going to help you if you get hacked 3 weeks after you made that backup. You need to make backups every single day…
Store Backups On Another Server – A virus on your web host will corrupt many of your files, and can even over-write your backup files! Keep your backup files on another server, so you can instantly restore a virus-free backup file.

By following the crisis plan above, you can save yourself a lot of heartache and money…
There Is One More Thing You
Should Know About Backups:
Good people, like you and I, spend all this time and money building a beautiful website, and we fill it with quality content, but most of us just ignore the fact that we can lose all of our hard work in just a few seconds, even if we have a secure password, and keep all of our software updated…
The unfortunate truth is:
1. No Software Is 100% Secure And Invulnerable To Hackers
2. Most People Never Make Effective Regular Backups Of Their WordPress Site
Whether through laziness or complacency, most website owners simply ignore the risks, and "hope" they never get hacked.
And when their sites end up getting hacked, these same owners are thrown into a blind panic, and pick up the telephone to curse and scream at their web host…
Do You Think Your Web Host Is Going To Help You If Your WordPress Site Is Hacked?
Think Again…
Did you know that most shared hosting accounts do not even make complete backups of your site files? They simply give you a tool to download the entire site in an archive file, but you still have to do this manually.

If your site is hacked, your host will likely NOT have a recent backup of your WordPress site.
Many people will have to pay hundreds of dollars for their web host to "roll back" their hosting account, and hope that the backup (if they have one) is current. In reality, most web hosts don't even keep a full daily backup of every site on their servers…
You Need Software To Do
WordPress Backups For You…
If your web host won't help you, then you need to help yourself, because not having a daily backup can mean the difference between a good day, and a bad day that cost you thousands of dollars in sales, or made the wrong impression with a client…
Now, it is simply not practical for you to manually make a backup of WordPress every single day. You need a system that automatically creates a backup of your important WordPress files, and stores them some place safe so hackers cannot get to them;
And you need this software to do this all on auto-pilot, so you never have to worry about your site getting erased, hacked, and corrupted, because you can instantly restore the website from this morning's backup.
Introducing WP Backup Manager:
Our software will instantly backup and restore everything on your WordPress site in just one click, and unlike most backup solutions, this plugin will automatically schedule unlimited backups, and save those files to a remote server, keeping them safe from hackers…
Here Are Just Some Of The Features:

A Complete Scheduled Backup Solution – safely backup your pages, posts, plugins, and content automatically every minute, hour, or day…
Restore Any Previous Backup In Just One Click – each backup file is date-stamped, and the plugin allows you to instantly restore any of them right from the interface…
Automatically Save Your Backups to Amazon S3, Google Drive, Dropbox, or FTP
Create An Unlimited Number Of Backups – you will always have the latest copy of your WordPress site
Fully Network Compatible – Install The Plugin Once, And Backup Every WordPress Site On Your Domain
Don't let complacency destroy all your hard work. If you are a WordPress webmaster, website host, or blogger, then you need this software.
Even if you don't know anything about WordPress, this backup plugin installs in seconds, and does all the work for you. Follow the simple training, and you will have a proven system for backing-up all of your important WordPress content, pages, plugins, and more.
Just set it up once, and never worry about losing your WordPress site to hackers again, ever…
Some Settings Screenshots of
WP Backup Manager Are Listed Below:
With This Software, You Will:
Turn Any Broken WordPress Site Into Something You Can Laugh About, Instead Of Crying While You Rewrite Your Content…
Never Worry About Having An Outdated Backup Of Your WordPress Website: Restore Everything Like It Never Happened…
Safely Store Remote Backups Of Your Websites To Amazon, Google Drive, Dropbox, Or A Secure Location Of Your Choice…
Rebuild Your WordPress Websites In Seconds, Not Weeks Or Days…
Instantly Restore Any WordPress Site And Plugins In One Click From A Single Admin Panel...
Save Yourself Hundreds Of Dollars From Over-Priced Hosting "Roll-Back" Fees And Restoration Services…
Make Full Copies Of WordPress Sites, And Plugins By Restoring Backups To A New Installation…
Our system will automatically backup and restore your WordPress site in just a few seconds, so you don't need to worry about making regular backups yourself, and never have to fear using an older backup.
This software does it all, ensuring you always have the latest copy of your blog, online store, landing pages, or client website.
Click The Buy Now Button Below, And
Download This Plugin Immediately:

Today $97

Free Developer License Included!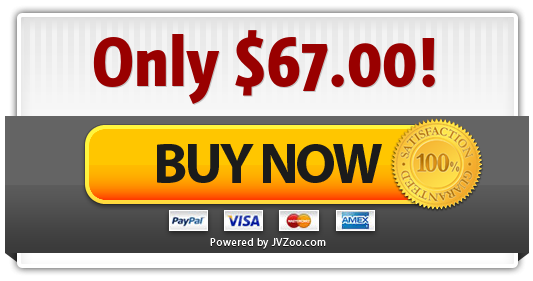 Thank you!

- Dirk Wagner
Frequently Asked Questions:
Q: Do I need WordPress to use this plugin?
A: Yes, this plugin is WordPress software, and requires version 3.9.x or later.
Q: Can I use this on multiple websites?
A: Yes! You can use this software on an unlimited amount of your own and clients' WordPress websites.
Q: Can I sell this as a service to businesses?
A: Yes! Businesses owners can lose tens of thousands of dollars if their websites are lost; they may pay you $1,000 to make sure that never happens.
Q: Will this plugin work with other languages?
A: Yes! Most languages are supported.
Q: Are network sites supported?
A: Yes!
Click The Buy Now Button Below, And
Download This Plugin Immediately:

Today $97

Free Developer License Included!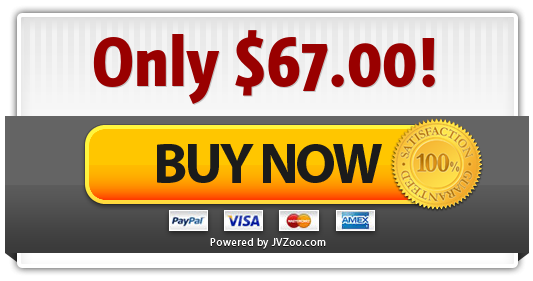 Disclaimer: Any earnings or income statements, or any earnings or income examples, are only estimates of what we think you could earn. There is no assurance you will do as well as stated in any examples. If you rely upon any figures provided, you must accept the entire risk of not doing as well as the information provided. This applies whether the earnings or income examples are monetary in nature or pertain to advertising credits which may be earned (whether such credits are convertible to cash or not).
Copyright © WPBackupManager.com - All Rights Reserved
Disclaimer | Terms of Use | Privacy Policy | External Links | Spam Policy | Returns Policy | DMCA Notice | | Contact Us